There is much misinformation about the vaccine. This flyer helps to distinguish between facts and myths.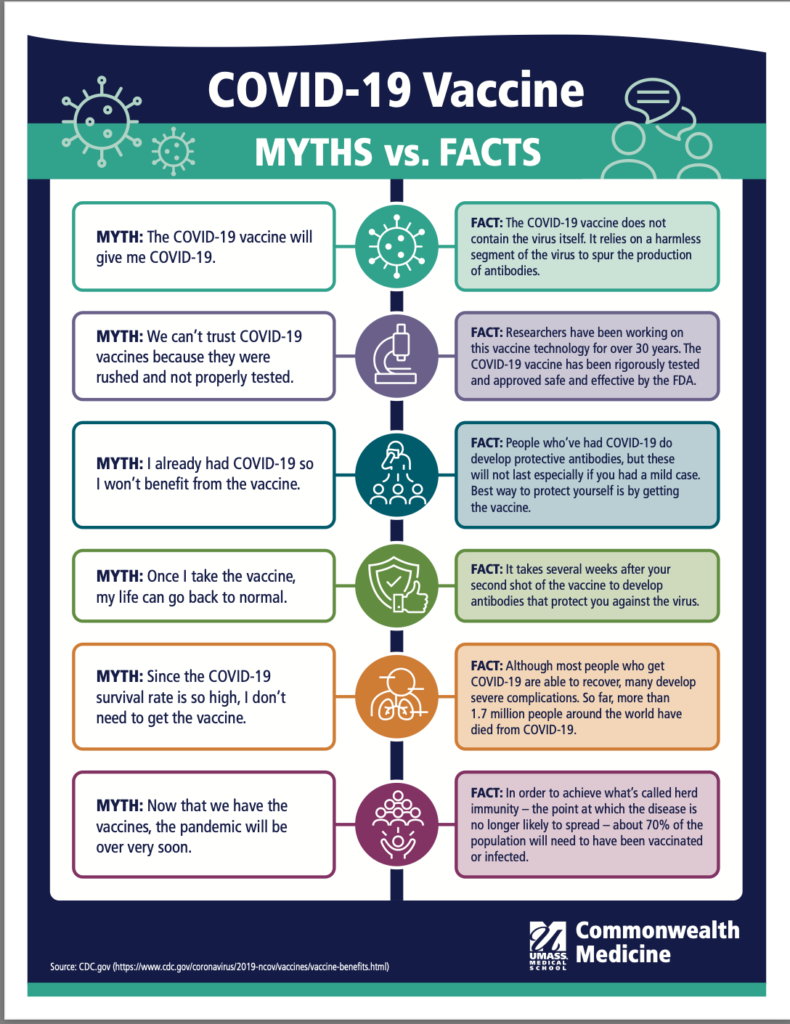 The CDC has information here and information on finding credible sources of information on the vaccine here, and a quick quiz to test your knowledge about the COVID-19 vaccine here.
More here from Johns Hopkins.