Join Rep. Domb for office hours!
During the pandemic, Rep. Domb transitioned her in-person office hours to virtual office hours for residents of the 3rd Hampshire District (Amherst, precincts 1 and 2A in Granby). They take place by phone, video (zoom) or in person.
You can sign up for a time slot with Rep. Domb to discuss issues of importance to you. You can contact her at Mindy.Domb@mahouse.gov or by phone at (413) 335-1362.
If this is a time sensitive matter involving a state agency (for e.g. unemployment insurance), please don't wait for office hours. Contact us for quick attention and action at Mindy.Domb@mahouse.gov or you can leave a message with your name and phone number at 413-335-1362.
FALL 2023
Office hours include Rep. Domb and staff. In the event of a conflict, staff will be present.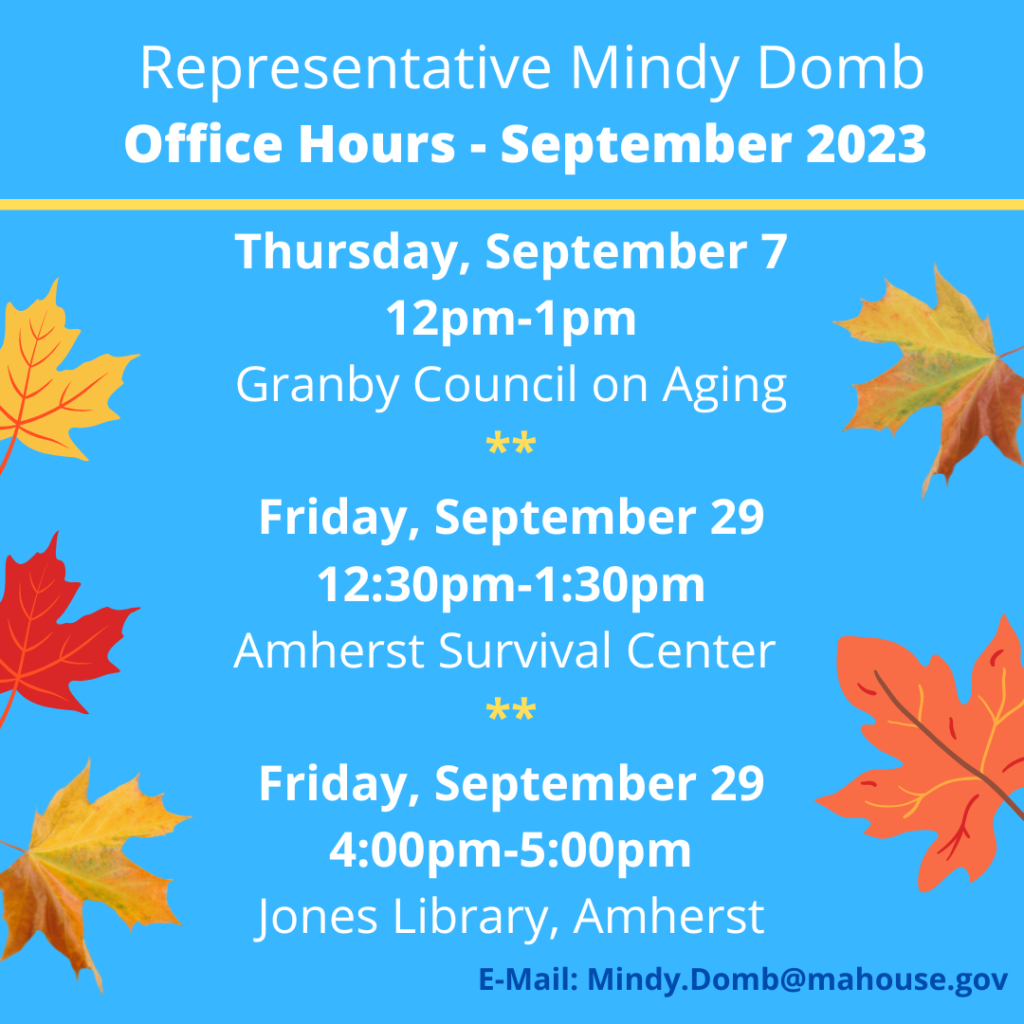 SEPTEMBER 2023
THURSDAY, SEPTEMBER 7, 2023 | 12pm-1pm | Granby Council on Aging
FRIDAY, SEPTEMBER 29, 2023 | 12:30pm-1:30pm | Amherst Survival Center
FRIDAY, SEPTEMBER 29, 2023 | 4pm-5pm | Jones Library, Amherst
FALL 2023