Join Rep. Domb for office hours!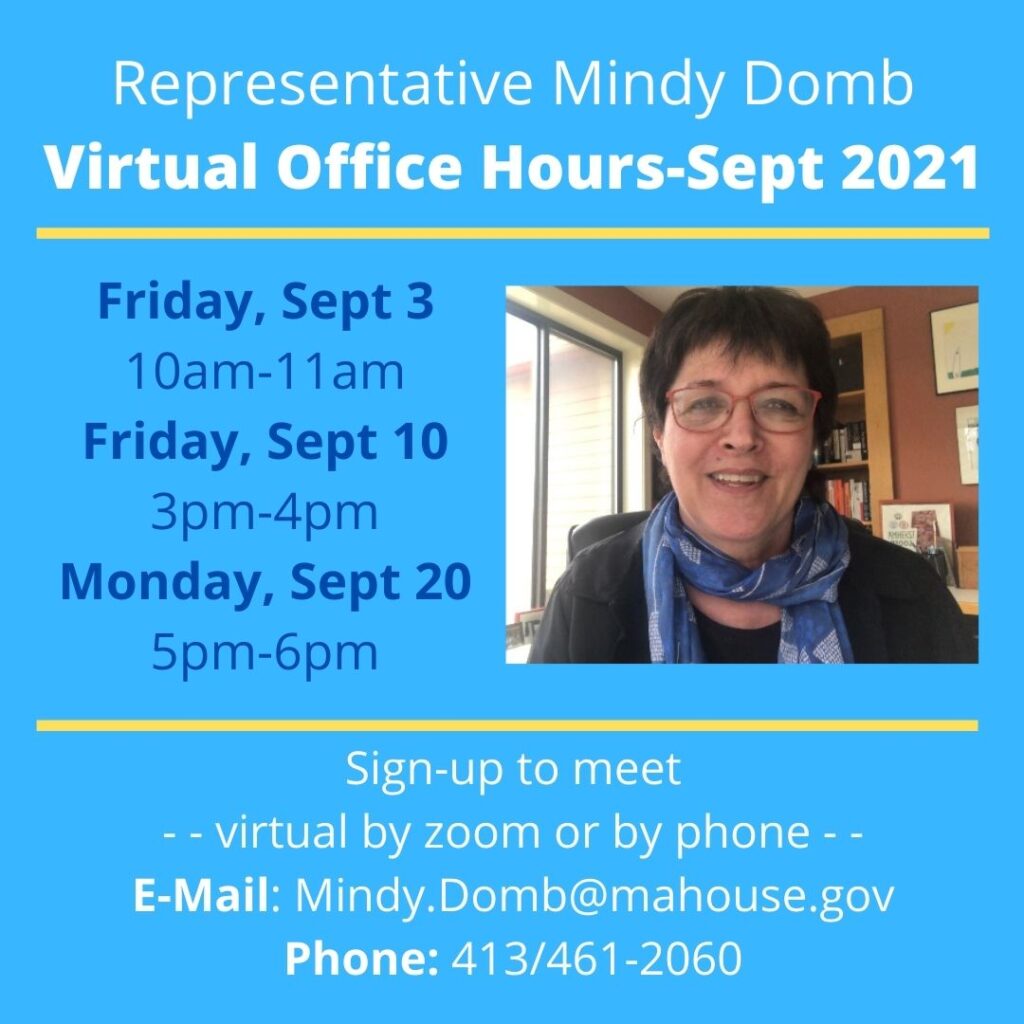 During the pandemic, Rep. Domb has held virtual office hours for residents of the 3rd Hampshire District (Amherst, Pelham and the 1st precinct in Granby). They take place by phone or video (zoom) depending on your prefrence. These will continue for several months. You can sign up for a time slot with Katie O'Leary, Rep. Domb's legislative aide to discuss issues of importance to you. You can contact Katie at Kaitlin.OLeary@mahouse.gov or by phone at (413) 461-2060.
SEPTEMBER 2021 DATES:
Friday, September 3 from 10am to 11am
Friday, September 10 from 3pm to 4pm
Monday, September 20 from 5pm to 6pm
If this is a time sensitive matter involving a state agency (for e.g. unemployment insurance), please don't wait for office hours. Contact us for quick attention and action at Mindy.Domb@mahouse.gov or you can leave a message with your name and phone number at 413-461-2060.