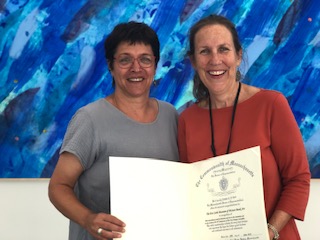 If you, a family member, friend, a business, or organization located in the 3rd Hampshire District are celebrating a birthday, an anniversary, graduation, retirement, special award, special occasion or achievement, Rep. Domb would be honored to provide an Official Massachusetts House Citation or a congratulatory letter to acknowledge and celebrate the occasion.
Please let us know about it!

Please provide the information requested and allow at least 2 weeks for our office to process and deliver the citation. Additional time may sometimes be needed.
If you have any questions about the citation form, please contact Katie  O'Leary at Kaitlin.oleary@mahouse.gov.