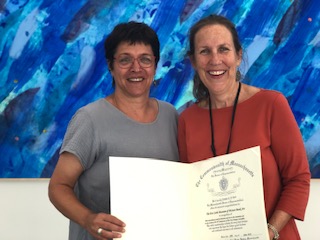 If you, a family member, friend, a business, or organization located in the 3rd Hampshire District are celebrating a birthday, an anniversary, graduation, retirement, special award, special occasion or achievement, Rep. Domb would be honored to provide an Official Massachusetts House Citation or a congratulatory letter to acknowledge and celebrate the occasion.
Please let us know about it!

Please provide the information requested and allow at least 2 weeks for our office to process and deliver the citation. Additional time may sometimes be needed.
If you have any questions about the citation form, please contact Lily Stowe-Alekman at Lily.Stowe-Alekman@mahouse.gov.