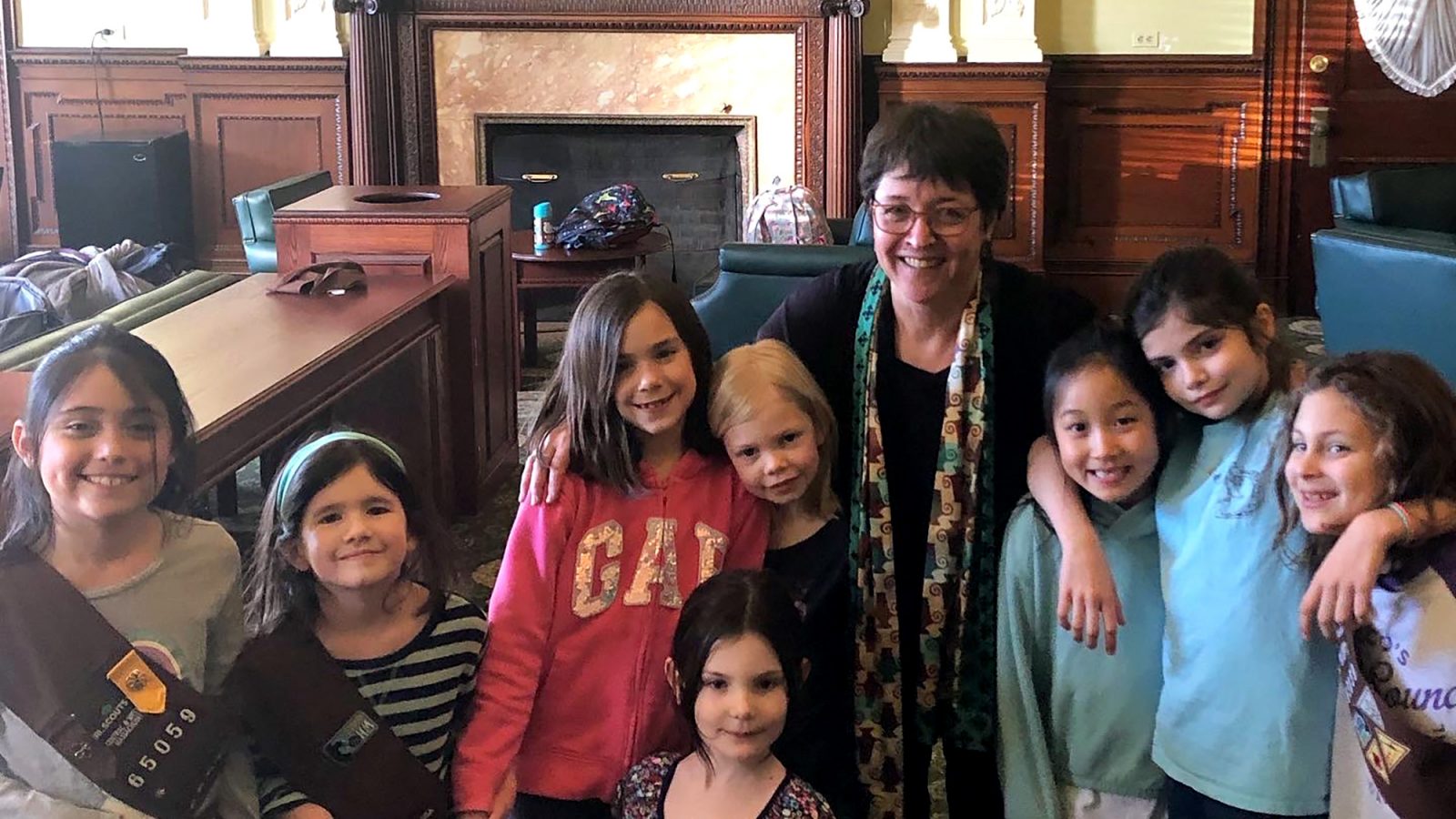 State Representative
Mindy Domb
The photo above was taken with Rep. Domb in the State House on February 19, 2020 with constituents from Amherst, Massachusetts.
PROUDLY REPRESENTING THE RESIDENTS AND COMMUNITIES OF AMHERST AND GRANBY, PRECINCTS 1 AND 2A, IN THE MASSACHUSETTS HOUSE OF REPRESENTATIVES
Mindy Domb was elected to the Massachusetts House of Representatives on November 6, 2018 and was re-elected to a third term in November 2022.
See Mindy's statement on October 7th Hamas Terrorism Against Israel, October 11, 2023
See Mindy's January 10, 2021 letter to residents of the Third Hampshire District on the January 6 attack on the US Capitol
On December 22, 2022, the House Select Committee to Investigate the January 6th Attack on the U.S. Capitol issued its final report on the January 2020 attack on the US Capitol. You can read it here.
If you would like to contact Rep. Domb to communicate your concern on an issue or bill, or if you're having trouble with a state program or agency, you can contact her through this website, by e-mail, by phone or postal mail. She can be reached at open community hours or time can be scheduled at your convenience with her or her staff. Learn more here.
Scroll down for information on staying connected with Rep. Domb via Facebook, Twitter and Instagram.
SIGN UP FOR OUR NEWSLETTER HERE
The Third Hampshire District consists of the town of Amherst and precincts 1 and 2A in the town of Granby. Information on town offices here. Find out if you live in this district: