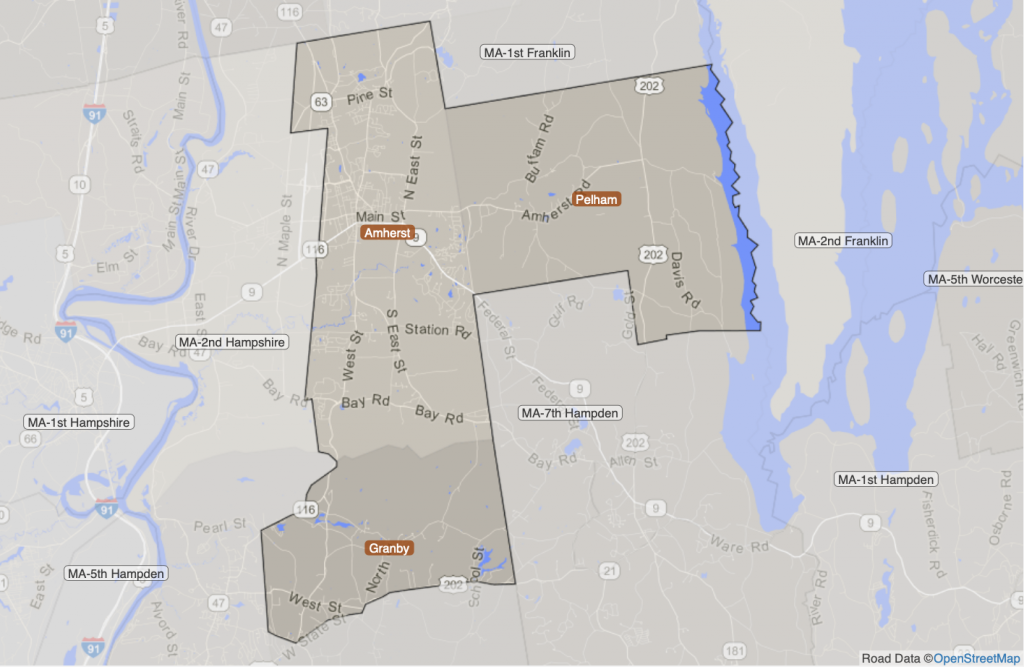 Is Mindy your State Representative? You can find out here.
The 3rd Hampshire District includes the Hampshire County towns of Amherst and Pelham, and precinct 1 of Granby. You can see the density of population by town in the district through this map. You can see the 3rd Hampshire District – and other districts – in the Commonwealth here.
FIND YOUR POLLING PLACE, CHECK YOUR REGISTRATION STATUS, REGISTER TO VOTE, APPLY FOR AN ABSENTEE BALLOT, here.
Amherst
Town of Amherst offices
Amherst Pelham Regional School District
Amherst Town Clerk
Jones Library (public library of Amherst)
UMass Amherst Library (borrowing privileges are also extended to adult residents of Massachusetts, apply for a borrower's card here)
Amherst Senior Center
Sign up for Town of Amherst alerts
Granby
Town of Granby offices
Granby Public Schools
Granby Town Clerk
Granby Free Public Library
Council on Aging
Sign up for Granby alerts
Pelham
Town of Pelham offices
Amherst Pelham Regional School District
Pelham Town Clerk
Pelham Free Public Library
Council on Aging
Sign up for Pelham alerts