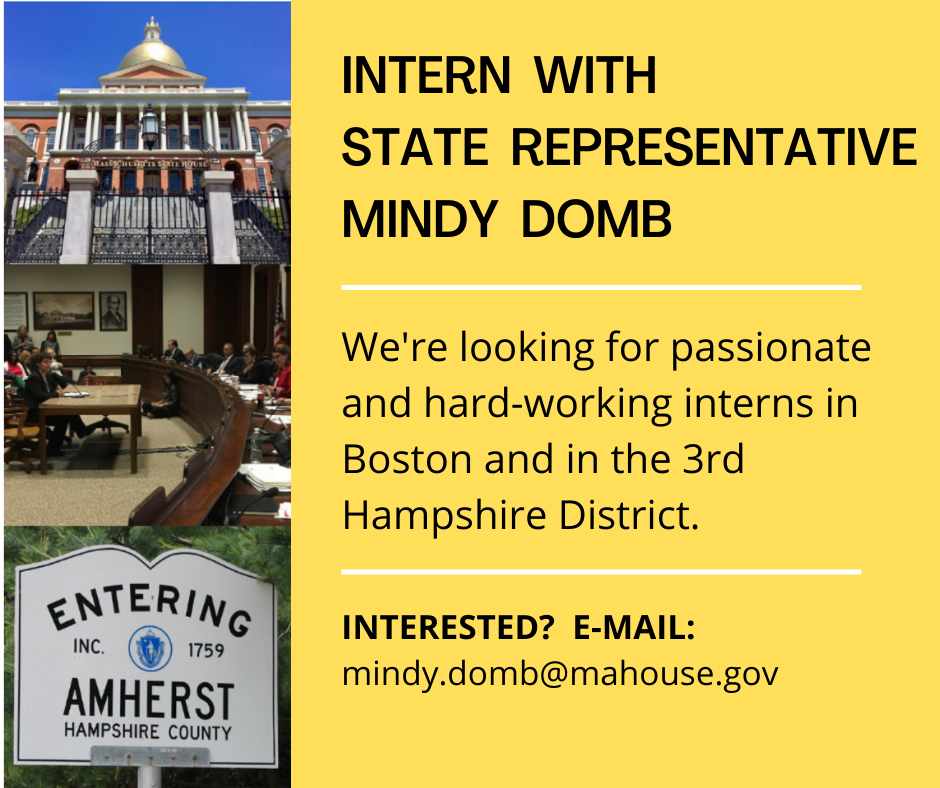 WE ARE NOW ACCEPTING LETTERS OF INTEREST FOR INTERNSHIPS IN THE SUMMER 2023. 
Summer internships run from June – August.
Please e-mail a letter of interest to Rep. Mindy Domb at mindy.domb@mahouse.gov.
Please make the subject: Internship Summer 2023, and make sure to include:
– your availability (days of the week and hours),
– your email address,
– your phone number,
– your college/university,
– your year in school, and
– share why you are interested in an internship with our office.
Also include in a PDF format:
your resume
a writing sample