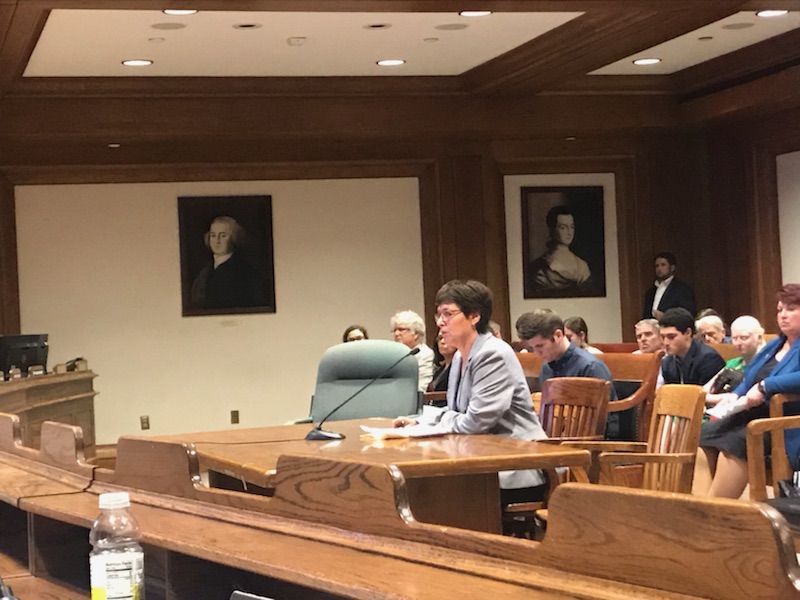 One of Mindy's primary responsibilities is advocating on behalf of the interests, needs, priorities and values of the residents and communities of the 3rd Hampshire District.
This advocacy can take many forms, including legislating, voting on bills, working to advance legislation filed by other legislators, supporting allocations of state resources, and interacting with state agencies and programs on behalf of residents.
LEGISLATIVE VOTES
Rep. Domb's legislative votes for the 2021-2022 session can be accessed here.
THE CURRENT SESSION, 193RD GENERAL COURT, 2023-2024
You can track current and past legislation at the MA legislature website here.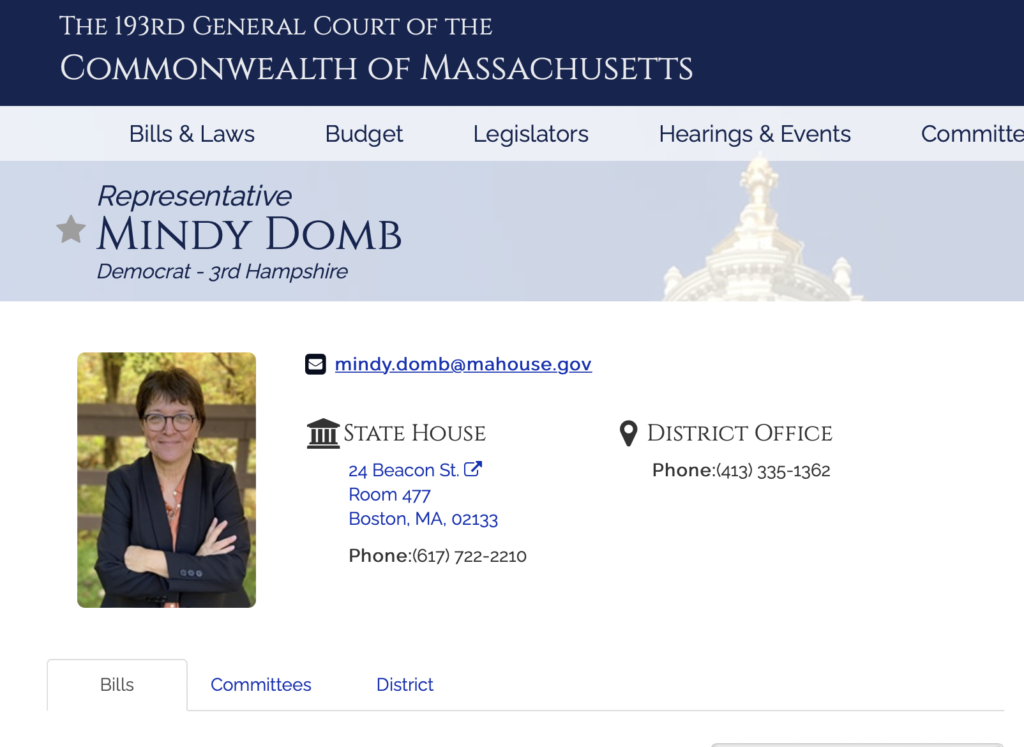 PRIOR SESSIONS
192nd General Court, 2021-2022
191st General Court, 2019-2020
Legislative successes in the 191st General Court, 2019-2020
PASSING A STATE BUDGET
Another main responsibility of state legislators is advocating for resources for our communities and priorities through the development and passage of an annual budget for the Commonwealth. You can learn more about the FY23 budget here. There can also be "supplemental" budgets which are additional efforts to make sure programs are adequately funded. The MA House of Representatives votes on their budget in late April.
CONSTITUENT SERVICE
Constituent service is another form of advocacy, usually directly with state agencies and programs on behalf of individuals. Learn more about how to access this here.