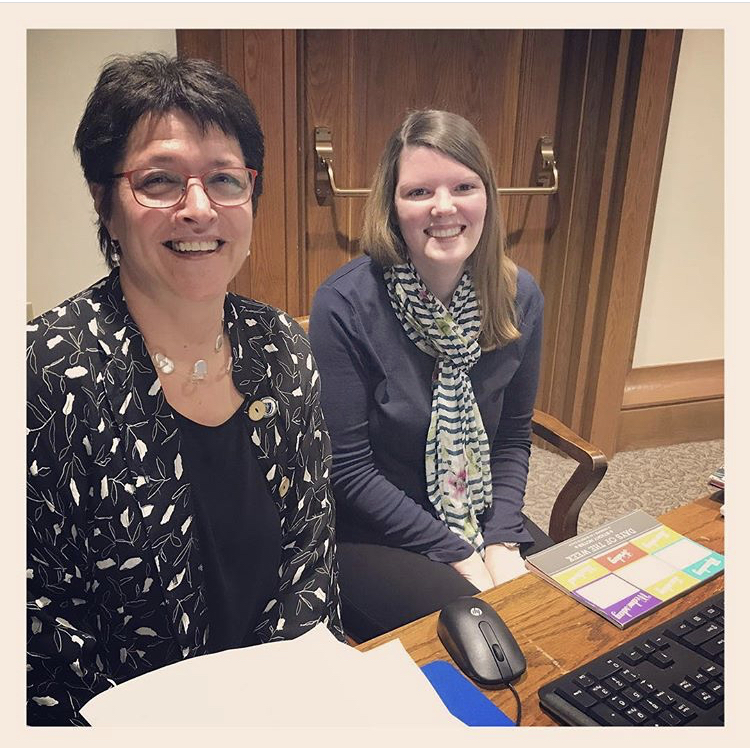 Are you a constituent? Click here to find out.
Please feel free to call, write, email, or stop by to get assistance with a problem, share a concern, ask questions, or to schedule a meeting with Rep. Domb. She can be reached in Boston or in the district.
You can also sign up for her monthly e-news here.
Hearing from you about your concerns, struggles and ideas strengthens her representation.
Please send all mail to the Boston address.
State Representative Mindy Domb
Mindy.Domb@mahouse.gov
Katie O'Leary, Legislative Aide
Kaitlin.OLeary@mahouse.gov
In Amherst (location only):
413-461-2060
UMass Amherst
Isenberg School of Business, Room 101C
121 Presidents Drive
Amherst, MA 01003-9310
In Boston (mailing address and location)
1-(617)-722-2400 x4
Representative Mindy Domb
The State House
24 Beacon Street, Room 134
Boston, MA 02133

Directions, parking and public transit information, and map here.
Rep. Domb shares a joint district office with Senator Jo Comerford. It's located in the Alfond Section in the Isenberg School of Business (see map below, courtesy of Senator Comerford's staff).
You can also:
fill out the form on this page. Please do not include any sensitive information (for example: please don't submit your Social Security number.)
We will get in touch with you as soon as possible.