Rep. Domb shares a joint district office with Senator Jo Comerford on the Umass Amherst campus in the Alfond Section in the Isenberg School of Business (map below).
ADDRESS
UMass Amherst
Isenberg School of Business, Suite 101
121 Presidents Drive
Amherst, MA 01003-9310
PARKING
The closest visitor parking is metered street parking in Haigis Mall and metered parking in the Visitors Center lot (see map below). Both locations charge $1.50/hour. Parking in Haigis Mall has a 2 hour maximum.
Parking is also available in the Campus Center Parking Garage for $1.75/hour and is an approximate 5 minute walk to the office.
PUBLIC TRANSPORTATION
Our office is accessible by Umass Transit bus by taking the B43, 38, or R29 to Haigis Mall. All buses that go to UMass are listed here.
MAP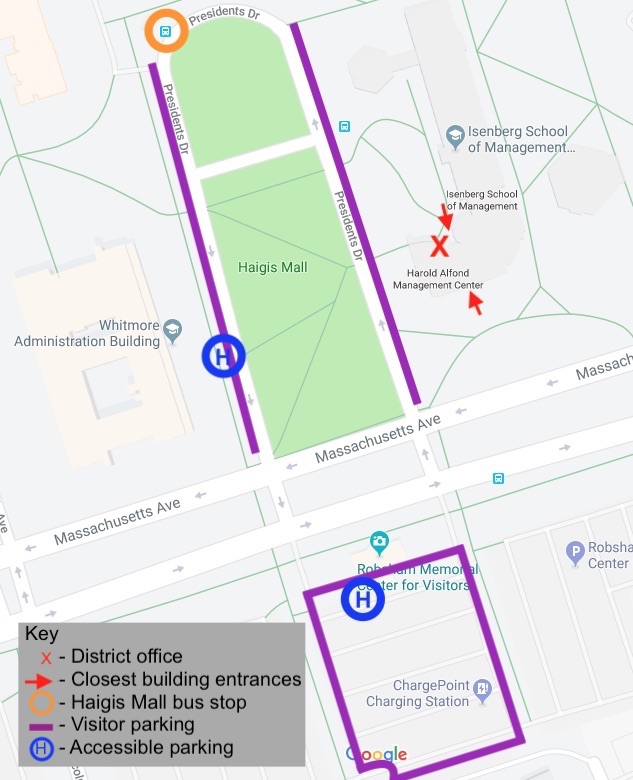 (map courtesy of Senator Jo Comerford's office)